It's interesting how Bitcoin influences the world, even one of our favorite strip clubs. Even though Beverly Hills is one of the oldest clubs in the business, it still moves with the tide of time. The club's clients can now convert euros to Bitcoins through the Bitcoin machine. It's the same as using an ATM, so everyone can get the hang of it. However, the club doesn't accept Bitcoins as a form of payment.
 Why Does Beverly Hills Support Bitcoin?
Over the past 5 years, Bitcoin has been growing steadily. People are starting to accept it as a legitimate currency and it really boomed when its price reached 13 800 euro/1 Bitcoin. Though the price has dropped way below, the sudden rise helped it gain popularity. A recent study has shown that 79% of Austrians know what bitcoin is or at least heard of cryptocurrencies at some point. Furthermore, 15 other countries were surveyed as well, but Austria got the highest score. This gave a solid reason for Beverly Hills to provide its clients with a Bitcoin machine.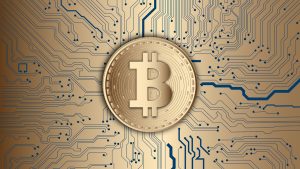 Conclusion
Having a bitcoin machine isn't particularly beneficial to the strip club, but it is to its customers. The fact that they have a Bitcoin machine is something truly unexpected and remarkable at the same time. We'll have to wait and see how useful that machine will become and how popular cryptocurrencies will become in the upcoming years.